There are a lot of amazing restaurants in London, ranging from historic dishes to modern menus with few tweaks to suit the season. There are plenty of traditional British restaurants in London to satisfy your cravings and desires.
Quo Vadis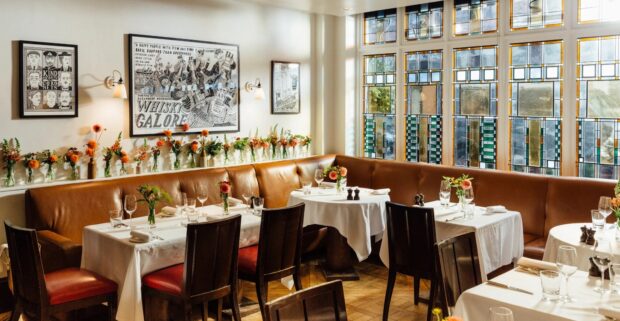 Beyond the great edifice, Quo Vadis is a SoHo restaurant and members' club with an endearing serenity and ageless allure. It was formerly a brothel but continues to attract an eclectic crowd to its wide range of goodness.
The restaurant is known for serving seasonal, and regional meals with the aid of a menu conjured by Jeremy Lee and his team. The menu caters to all types of traditional British recipes and everything can be found here, including vegetarian options. In addition, Quo Vadis is also home to three beautiful and uniquely built private dining rooms. And they are gorgeously and very well attended to.
Quo Vadis operate an A la Carte menu method which avails guests the opportunity to select what they want and how they want it. The traditional British restaurant is open for lunch from 12 pm to 2:30 pm on Tuesdays to Saturdays. It is also open for dinner from 5:30 pm to 10 pm on the same days. On the other hand, the club is open from 10 am to midnight o Tuesdays, 10 am to 1 am on Wednesdays to Fridays, and 12 pm to 1 am on Saturdays.
Rules Restaurant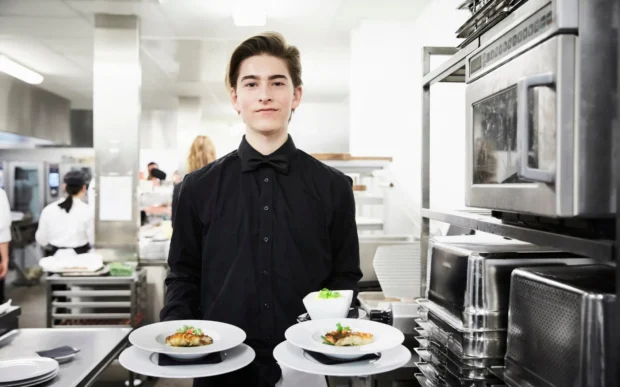 Being the oldest restaurant in London, rules have been serving traditional British meals since 1798. Due to its length of years and historic background, people like Charles Dickens and H.G Wells have frequented this restaurant. Over the years, Rules restaurant has been able to retain its historical charm with features such as antique pictures, low-level lighting, and leather furniture.
The caretakers of this restaurant have been in a lot of effort to preserve the original features of the main restaurant. They have done this by decorating the walls with sketches, oil paintings, and cartoons that have been collected throughout its history.
The first impression when you step into this beautiful restaurant is the traditional feel that also spreads to the food. You would always find traditional meals like pies, oysters, puddings, games, etc., here at Rule restaurant.
In addition, the wine list is very wide featuring mostly exotic French wines with an atmosphere that would keep you coming back for more.
The Game Bird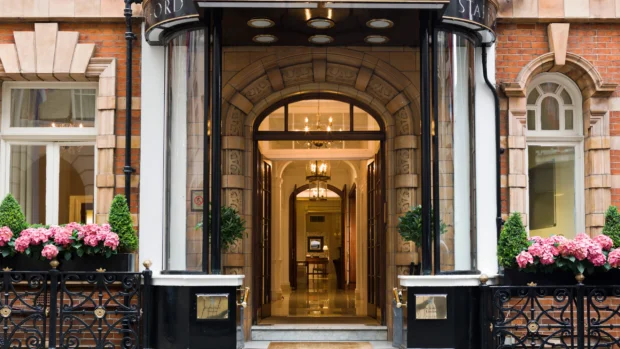 Original 17th-century features sit in harmony with the lines of marble and glass in the elegant dining room. The Game Bird has a cabinet that proudly displays the daily offerings of games and steaks. In addition, the exquisite restaurant serves classic comfort food with the style expected of a restaurant housed within a luxury five-star hotel.
The Game Bird falls into the category of hotels where the restaurants are now the main event and diners can fall into bed after an outstanding meal and performance at the dining area. The location is a stone's throw from St. James's Park and exudes traditional elegance both within and outside.
This beautiful place has no trace or iota of stuffiness as it is well-spaced and aired to give guests the best experience they could get anywhere in London. One peculiarity to the Game bird is their customer service and experience. You are sure to be entertained right from the minute you step into the place. The waiters are well-informed and courteous, as well as the sommeliers and every other worker.
The option on the menu is wide and ranges from smoked salmon to a platter of scallops to squab pigeon and a host of others. And the best thing about the meal is that they are freshly picked and prepared. Also, the meals are served aesthetically, very pleasing to the eyes, and would make you salivate even before you have a taste of them.
Wiltons Restaurant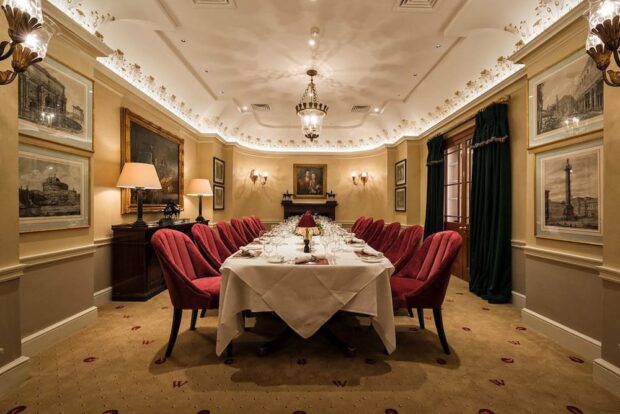 George William Wilton opened his shellfish mongers close to the Haymarket in the year 1742 with no hint that his business will still be in existence almost three centuries later. Wilton has proved to many that selling fish is not a demeaning business as it graduated from 18th-century shellfish trader to 21st-century seafood aristocrat.
Wilton restaurant has earned the hat as one of the best seafood restaurants in London. It gives an "old-school" allure with its settings and ambiance. They have a carving trolley which is one of the most beautiful features you would find at a traditional British restaurant.
They have an array of menus and they change daily. Roast sirloin alongside roast potatoes on Wednesdays, roast rack of Blyth burgh pork on Tuesdays, honey glazed gammon on Thursdays, etc.
As befits the room- wood, white linen, works of art- the menu is a list of enticing classics, mouth-watering yet simple dishes, and great luxury. Wilton restaurant also follows trends by preparing seasonal dishes as their guests demand. Their deep sense of tradition and loyalty to their customers set them far apart from any other seafood restaurants in London.