If there is an ingredient that has gained equal love and affection across the entire world, it is caffeine. Coffee, the most popular caffeine product, is the early-riser's morning starter, a workaholic's best friend, and a student's energy drink. It is the energy booster that people seek at the beginning of their day. Drinking an Americano or latte is not the only way of getting your daily caffeine fix. There are dozens of coffee-based recipes that are delectable and innovative.  If you enjoy change and love to try different recipes made with coffee, read on.
Benefits of Drinking Coffee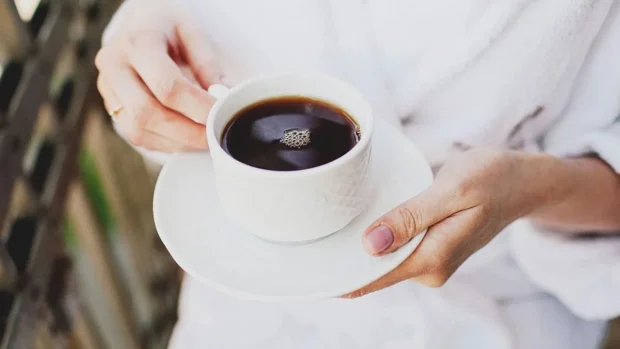 Coffee is not only delicious, but it is also beneficial for health.
Caffeine, the main ingredient of coffee, is capable of preventing fatigue and increasing energy levels. This is why coffee lovers tend to start their mornings with it.
Several studies have also linked regular consumption of coffee to lowering the risk of type 2 diabetes.
Many studies have also suggested that caffeine can decrease the chances of liver conditions and depression.
It can also promote weight management and better your performance in sports.
With all these health benefits, it is hard to not drink it more often. However, overconsumption of even the healthiest food can be harmful. To make your drink more healthy, stop using sugar and choose a natural sweetener. Thai roast coffee is one of the most appetizing roasted coffees.
Best Coffee-Based Recipes You Should Try in 2023
Cà Phê Trứng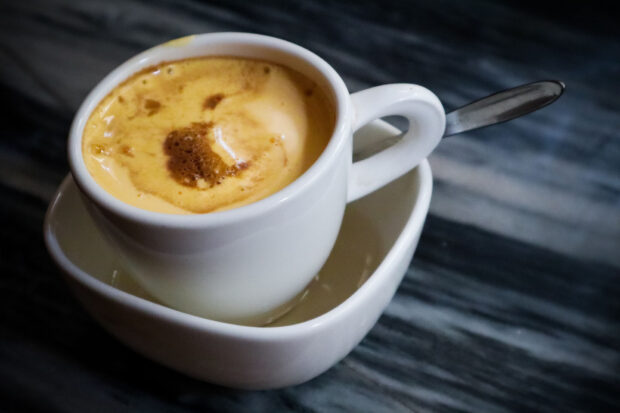 Cà phê trứng, or egg coffee, is a highly popular Vietnamese recipe. The recipe is straightforward to follow. Though it is unverified, it is claimed that this recipe was developed during the scarcity of milk in Vietnam.
Recipe
Mix egg yolk and sweetened condensed milk and whisk them.
Whisk the two until the mixture becomes creamy and light.
Pour it on hot espresso or iced coffee, whatever you prefer.
Spiced Coffee Kulfi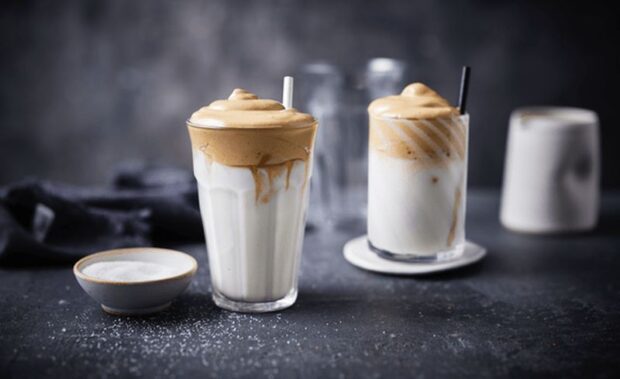 Spiced Coffee Kulfi, a perfect summer dessert, is a blend of frozen coffee, cinnamon, cardamom, and star anise. If you like to experiment with spices in your desserts, this one is a must-try.
Recipe
Mix condensed milk, cream, evaporated milk, and espresso on medium flame.
Add cardamom, cinnamon, and star anise.
Let the mixture boil and remove it from the stove.
Line the pan with baking paper and leave it for 1 hour.
After an hour, put the mixture into a kulfi mold.
Refrigerate it for a minimum of 6 hours.
And your Spiced Coffee Kulfi is ready. Add hazelnuts or almonds to make it crunchy.
French Press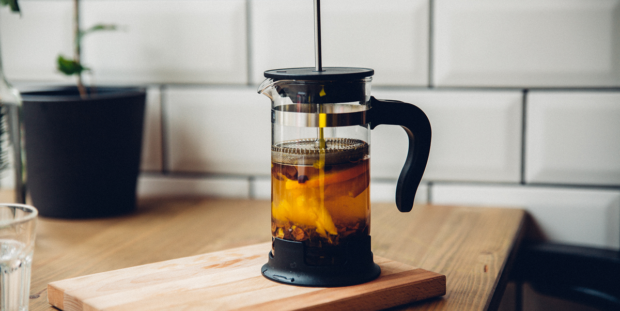 Also called cafetière, French Press is a tool used to brew a delicious and classic cup of coffee. Its working is pretty simple. Soak ground coffee in hot water and separate it with the help of a plunger. This one is best for those who enjoy simplicity and elegance in their coffee.
Cold Brew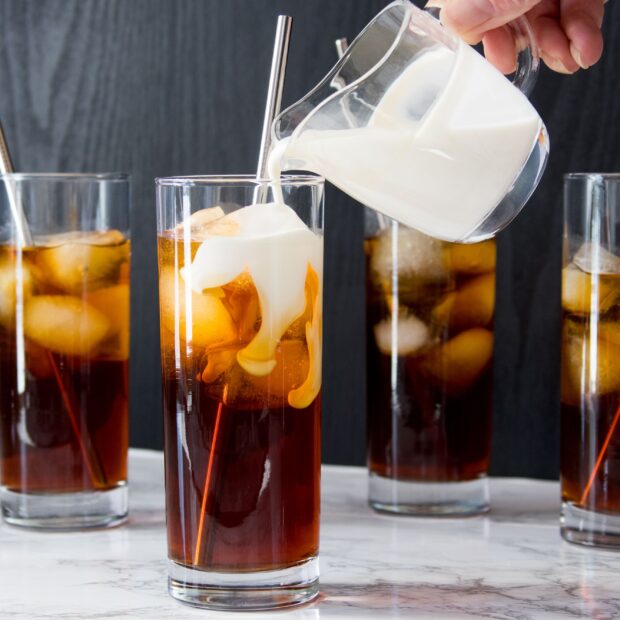 Cold Brew is ideal for hot weather. Coffee grounds are soaked in water for several hours to reduce their bitterness. A French Press or paper coffee filter can be used to filter them out of the water. You can have it with chocolate or over ice.
Café Au Lait
Café Au Lait is French for coffee with hot milk. Similar to a latte, Café Au Lait uses strong coffee.
To prepare this, pour the same amount of milk and coffee simultaneously from at least two feet away from the cup. What better than to start your day with a steaming cup of coffee made from freshly brewed grounds.
Oliang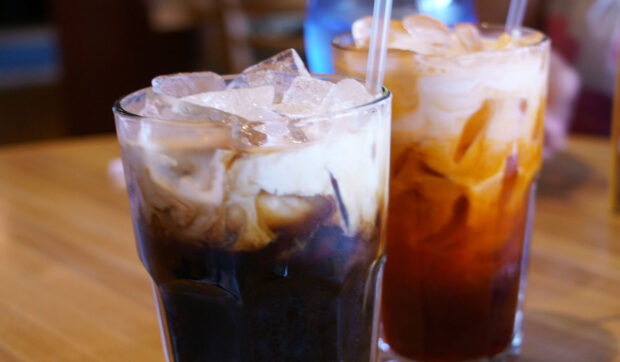 Oliang or Thai Iced Coffee is a traditional Thai recipe available in almost every part of Thailand. It is a blend of sesame, corn, rice, Robusta grounds, and sugar. Oliang is easy to prepare. You only have to put in the Thai blend, easily available in the market. Serve it with condensed milk and a sweetener if you like your drink sweet.
Eiskaffee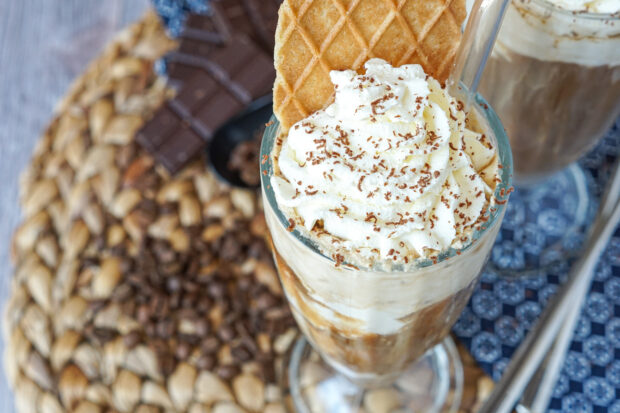 Eiskaffee, German for ice cream coffee, is a highly popular dessert in Germany. As the name suggests, it is a combination of ice cream (sometimes whipped cream) and coffee, making it a perfect cooling and energy drink on a hot summer day.
Mocha Cola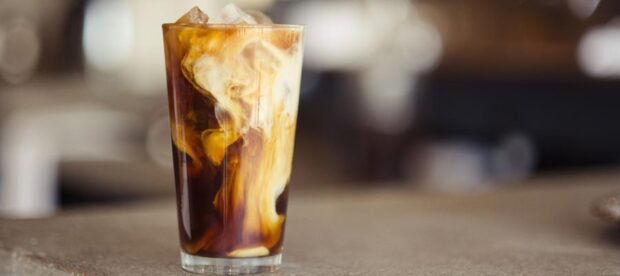 This one is an unusual combination but worth trying nonetheless. Mocha Cola is a Brazilian recipe made with strong coffee, chocolate milk, and cola. The caffeine and the frizziness of cola make for a refreshing drink.
Cortado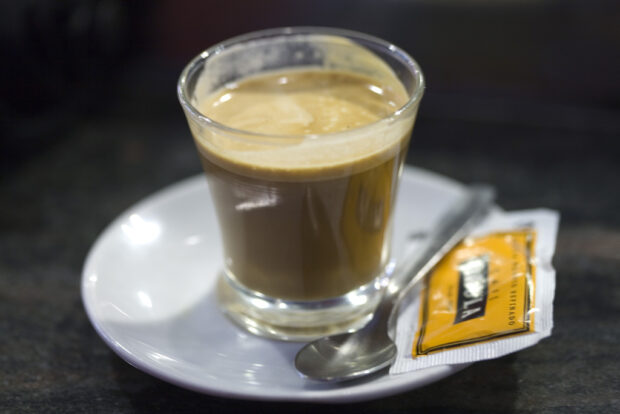 A Spanish recipe, Cortado is the result of a delicate balance between warm milk and espresso. The milk softens the bitterness of espresso and is warm. A rather simple recipe, but coffee lovers will appreciate the thought behind it.
Yuanyuang
A unique recipe, Yuanyuang mixes tea with coffee to form a unique beverage. It originated in Hong Kong and is very famous there. The perfect Yuanyuang has three parts coffee and seven parts milk tea. You can also add condensed milk. Yuanyuang is a must-try for people who love coffee as much as they love their tea.
Dalgona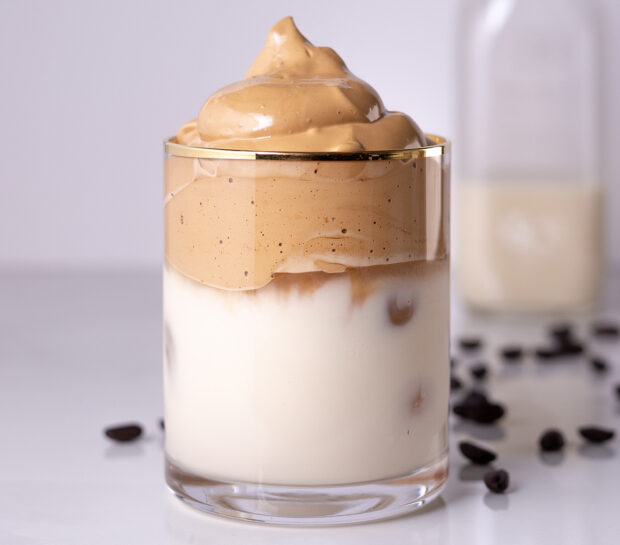 Dalgona is one of the more famous recipes. It gained even more popularity during the pandemic due to its easy recipe and light taste. Whip coffee powder, sugar, and hot water together until the blend turns creamy. Add it to hot or cold milk, and dalgona is ready. Top it with cocoa or honey to increase the flavor.
Affogato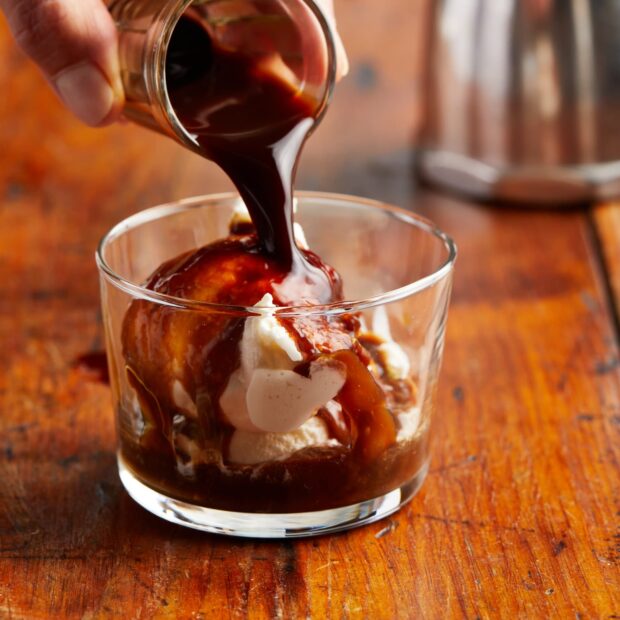 Affogato is an Italian dessert/drink made from two classic ingredients: vanilla ice cream and espresso. The combination of hot espresso and drowned in cold ice cream forms a delicious drink. You can add grated chocolate to enhance the flavor.
Final Words
All the recipes listed above are delicious and worth trying. These recipes reflect the unique culture of the country they originated from. Some may look weird but taste divine, and others are a classic. You might not like all of them, but there is no harm in trying, especially considering how easy their recipes are. Life is short, and food is one place where you can safely experiment.